This yarn started in April as a desire to use some stunning blue Teeswater locks. Lots of playing around with different colours eventually resulted in a pile of wool, bamboo, trilobal-nylon and some seacell…
To the blending board: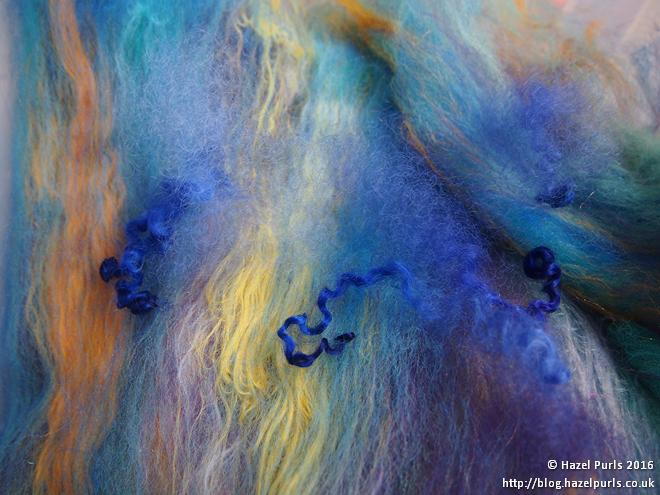 Spinning the first single:
Plied and drying on the line, on what feels like the first dry day in weeks:
This yarn reminds me of piercing blue seas, with crashing waves, golden sands, seaweed and white horses; and so I'm calling it Seascape.  Ideally I'd like to knit this into something to wear by the time Open Studios starts (in less than two weeks), however I have a second call on my time.  The "personal news" I mentioned in my last post – I've put my house up for sale!  Eeep!