Though not coreless core spinning on a Great Wheel!
Some of the mohair I mentioned in my last post was carded into two batts with some natural white Shetland.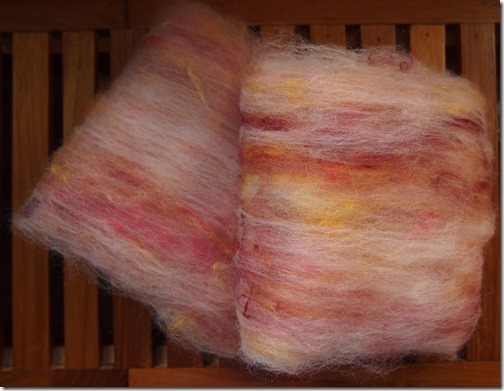 I then corespun this without a core (the core is made while spinning, just moments before it is wrapped in fibre):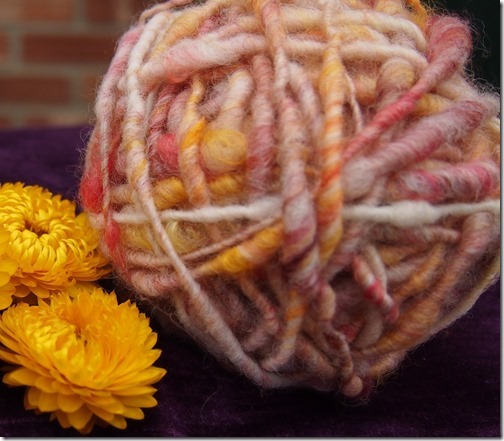 This has become my entry into the Ashford UK Spinners (AUKS) "First Challenge" on Ravelry.  It's been a year since AUKS was born and we now have well over 300 members.  To celebrate our first year in existence Elaine (one of the group's moderators) has worked very hard to organise a spin-along with some fantastic prizes.  The challenge was to have a first go at spinning something, be it a new technique, a new tool or a new fibre.  This was the first time I've spun with mohair and my first ball of coreless core spinning.  It's been lovely seeing what other members have chosen to spin, and this week pictures of the final skeins have started to be posted.
I still had most of the mohair left, so while at Creating Space a few days ago, I handcarded that into clouds too.  I added some glitter and started drum carding again.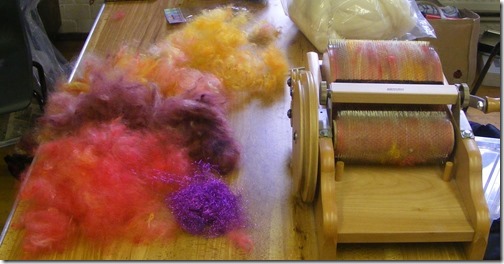 Which I finished off with a late night carding session.
All ready for my next coreless experiment!
While at Creating Space I had the wonderful opportunity to try spinning on a Great Wheel.  She's called Catherine (after St Catherine the patron saint of spinners) and belongs to the Guild of Longdraw Spinners.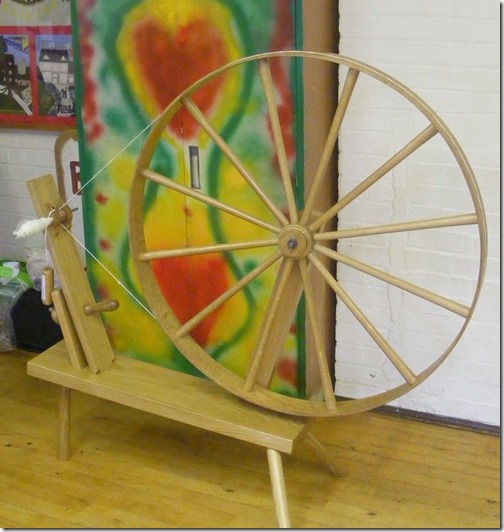 I'm concentrating very hard (thank you Norma for the opportunity and the photo):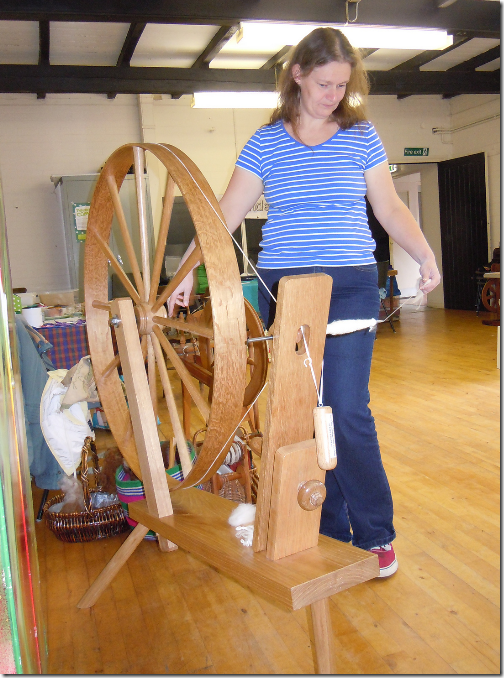 I'm now wondering if I should get a quill for one of my wheels!