Sometime ago (May 2014 in fact) the group I'm part of came up with a blend of fibres to see what we each would do with it.  We blended Polworth, Camel and Seacell together (well, World of Wool did the blending for us, but we chose the fibres that went into it).  I've eventually got around to dyeing my 200g in my new slow cooker with "black" food dye.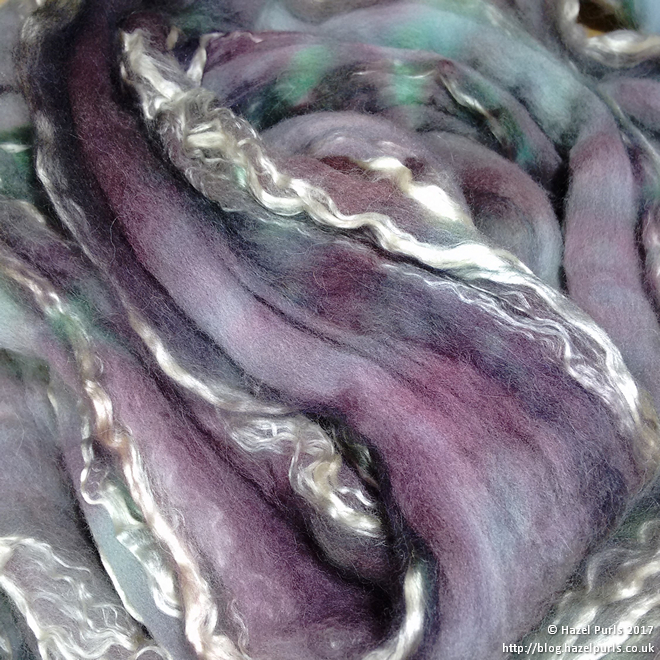 As you can see the dye didn't create black (I would have been disappointed if it had).  Instead it's split, allowing some of the component colours to be taken up by the fibre at different rates.  So, though there are areas of black, the fibre is predominately greeny-blue and dusky-purple.  The seacell, being a cellulose fibre has also remained undyed.
The fibre has become very flouncy (erm, that's fluffy and bouncy in my head) and I'm looking forward to spinning it.  I'll either spin a two-ply or a four-ply (possibly cabled), though I'll see how the singles spin up before I commit to anything.  I think this is heading in the direction of something lacy and shawl like.
It's been cold and frosty this week, as the frost on this primrose shows (taken after a cold walk to drop youngest off at school):