I'm just back from being distracted by a beautiful sunset.  I had a quick walk and tried a different location to take the pictures.  Despite not wishing to linger on my own, on a quiet footpath, for too long, I managed to take 75 photos (thank goodness for digital)!  I shan't share all of them: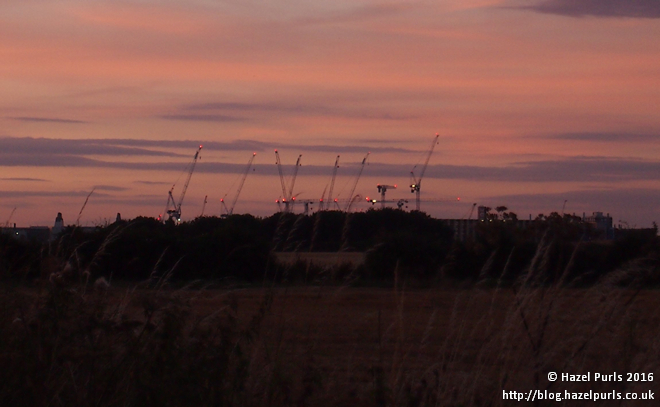 Also today I've been spinning and weaving in circles: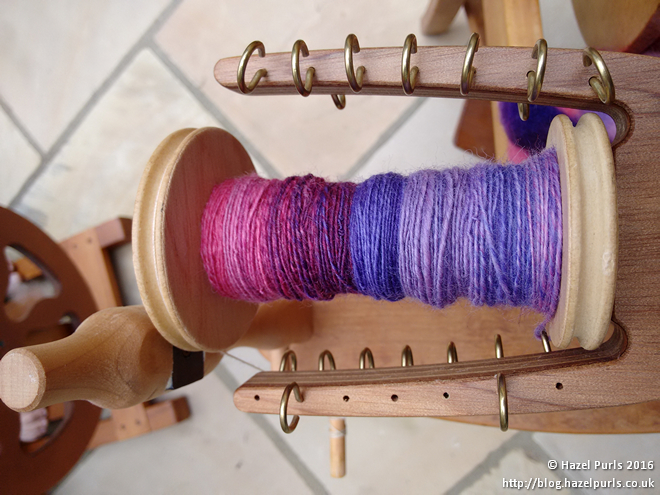 In other news, the house is sold (subject to contract and solicitors) and another house is bought (subject to the same), so I'm constantly thinking I should be clearing clutter and packing boxes, but not quite managing to commit to doing it.  I had hoped to move during the school summer holidays, but this now appears to be desperately unlikely.  So much has happened in the last few weeks, that it seems months since I was taking part in Open Studios, but in fact it was only one month ago!  Perhaps in another month I'll have moved house!