Oh my, it's October. Summer seems to have gone in a blink. But this is because it's been very busy. There's been:
Open Studios
Tour de Fleece (I didn't quite manage to spin every day)
Impromptu Home Schooling (for just 10 days when our relationship with my son's school hit a brick wall)
Coach trips to the beach

Lots of walks

A weighted warp loom on display in a Viking exhibition

Knitting art yarn on trains

Spinning at Cambridge Rock Festival (where I discovered the music of Doris Brendel)

Panicked buying of school uniform. Almost every item for my oldest has to have the school name and logo, even the socks for PE (which was the only item I was confident on the sizing for)!
New schools for both children
And sunsets!
Now suddenly it's October! The nights are longer than the days and I have to admit it's no longer summer. We're nearly 4 weeks into term and we've just had a lovely weekend (though there does seem to be rather a lot of homework). We visited the lovely Anglesey Abbey today to see their Dahlia Festival. It was muddy underfoot but a kaleidoscope of colour as always.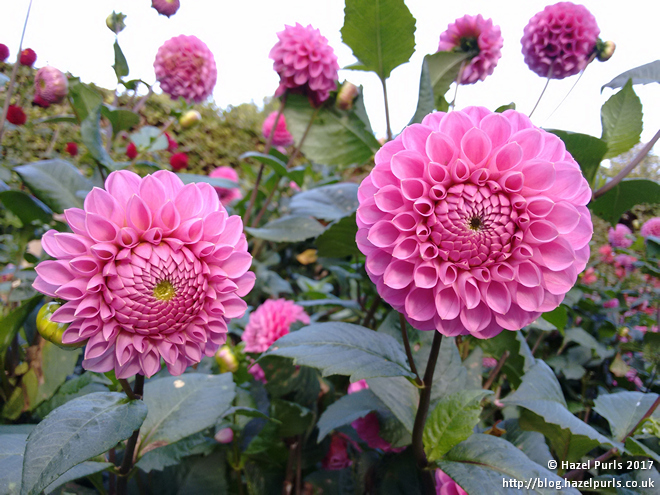 How's your summer been?