Five times in total!  The fifth batch is currently cooling down.  I'm finding that the colours are easy to use (and not at all messy) and that the convenience of having a dedicated pot for dyeing means that I'm enjoying dyeing again.
I was worried when I realised how hot the slow-cooker was getting that it was an inefficient way to dye.  However, a little maths (using the Tariff Transfer Rate published by my electricity supplier – which I'm assuming adds an element of cost for the standing charge) reveals that the slow cooker will be costing 7p to run on high for the two hours I'm finding that it needs.  I feel that this is acceptable and probably cheaper than dyeing in the oven (this article confirms that the oven would be more expensive).  I've no idea how the costs compare with steaming fibre on the hob.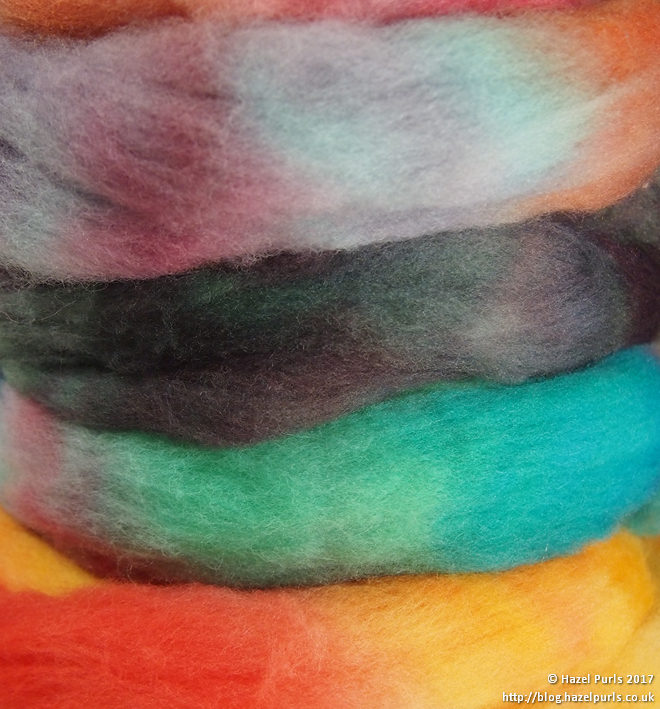 All these are dyed on Shetland.  Currently cooking is the "Creating Space" blend we created a couple of years ago.  I think it may be Polworth, Camel and Seacell (but I need to look it up).