Slow but steady progress is being made on settling into our new house.  A few days ago I sorted out and hung up most of my pictures (all the ones that don't need unusually robust wall fixings, so could be done without the drill).  Mostly I was sensible and hung pictures up in traditional styles:
(A clock has now appeared next to these pictures.)
(I really love this, and think it should, perhaps, be in a more prominent position than in the kitchen.)
I was less restrained by the stairs:
After hanging the first three pictures my son commented that they looked odd hung so close together.  However, I proceeded with my plan – more or less.  This is what I'd "planned" the night before: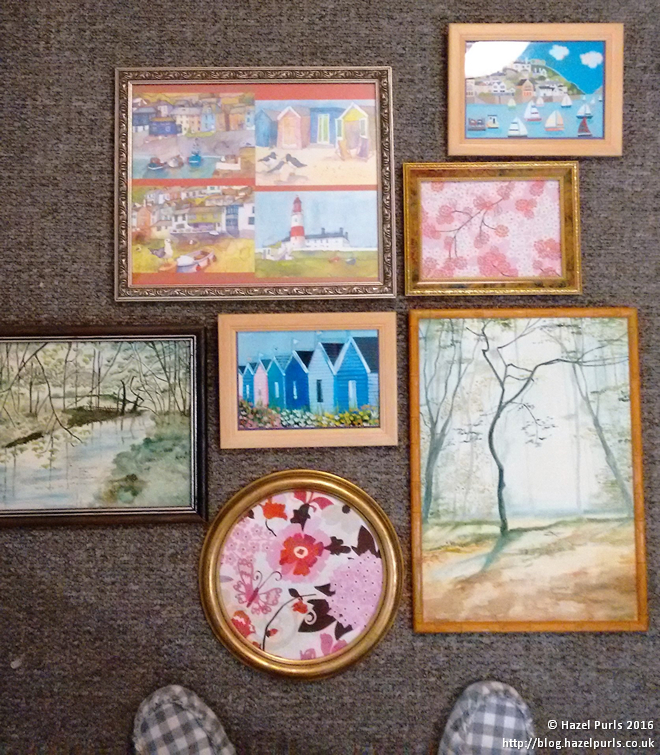 This evening I started my first dyeing experiment in our new house!  A few days ago I spotted a crock-pot for sale in our local garden centre.  I came home and thought about it and today went and bought two – one for cooking and one for dyeing.  And once home I couldn't wait to get started: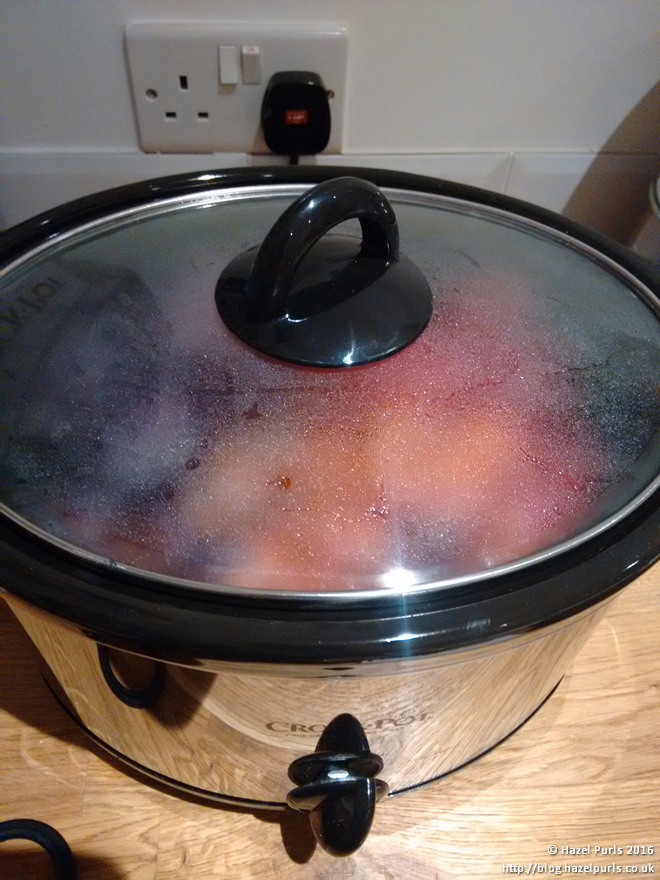 I'm also trying out some new food colours for dyeing.  These are Violet, Orange and Raspberry by Colour Splash.  They are food colour gels, but they come in tubes, which I thought may be more convenient to use:
After a couple of hours the Shetland had absorbed most of the colour:
I popped the lid back on and left it running for ten more minutes before turning it off.  I'll leave it to cool down until the morning.  The crock is quite deep and the dye was added after the wool had been soaking for a while, so I don't know how far the colour has penetrated, and whether there will be white or paler areas.  In the morning I shall know!