This afternoon I was tackling a box from the move. According to the label it was filled with tools from my utility room, toys and lego in need of washing (I'm very bad at getting around to these types of jobs), paintbrushes and "stuff". I obviously had reached the limit of what I was writing on boxes by this point – and "stuff" did indeed describe the rest of the contents quite well.  Anyway, I sorted out the tools I'll need shortly (hammer, drill, clever gizmo that tells me if I'm planning on drilling through an electric cable) and put the rest of the stuff in a smaller box and put it in the shed!
We're in the new house and it's lovely.  The phone line was installed a couple of weeks ago, and the internet was connected last week.  The shed was installed this week (I had a sudden panic shortly after moving in that if I didn't order it soon, then delivery times would put it till after Christmas – and I managed to order it on the last day the company would guarantee installation before Christmas).  We're nestled in hills, a little further out from town, but not too far from friends and still easily able to get into town (and other local towns that suffer less from traffic problems) and visit the places I go regularly.
Since moving we've managed to have one walk from the village.  Once we're properly settled I'm looking forward to lots of walks, long and short: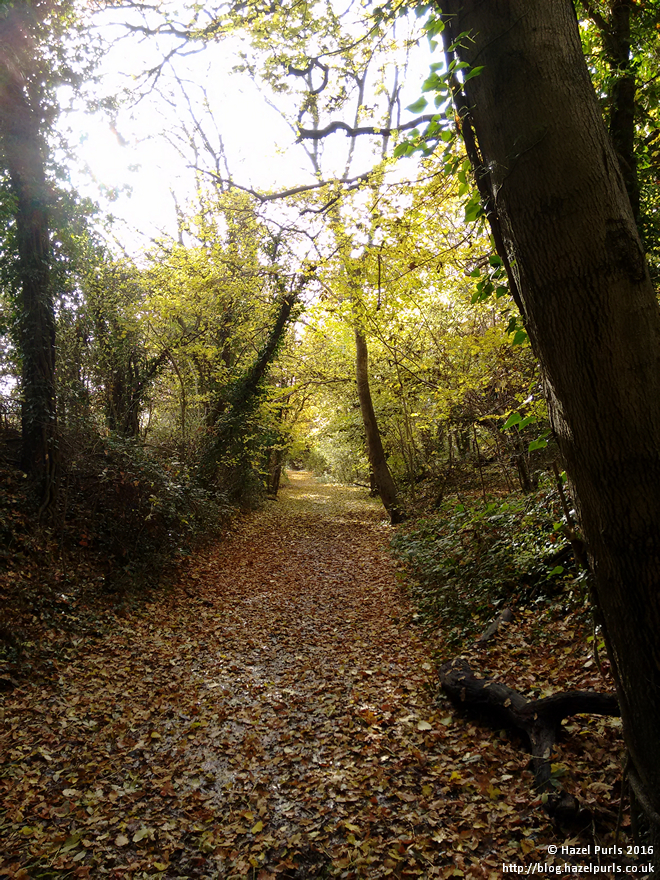 The children have been off school since the move (the wait to get new places was very unexpected).  The upshot of having the children off school is that I've been trying to incorporate educational activities and outings into our days.  This resulted in the unexpected find of some knitting at the Whipple museum of the History of Science in Cambridge this week:
My son was fascinated by the astronomical clocks in the museum and my daughter liked the anatomical models, which my son found just too gruesome!  Some of the models were made with papier-mache and were surprisingly detailed.  It was lovely to see craft being used to illustrate science.