I live on the outskirts of a beautiful city, but I find that sadly I don't make enough use of all that it has to offer.  So yesterday my friend and I decided to correct this and see the "Death on the Nile" exhibition.  It was fascinating, and amazing how well some of the painting on the coffins has survived over millennia!  We did, however, find ourselves becoming more and more curious over the pigments used for the painting!  We learned that many of the pigments were earth based.  And the blue on the newest coffins (those around 2 thousand years old) was indigo.  A different blue was used on the older coffins.  The museum has just posted an explanation of the pigments used including a video showing how Egyptian Blue was made.
Sadly we weren't allowed to take photos in the exhibition.  However, there was no such restriction for the recently arrived Henry More sculpture: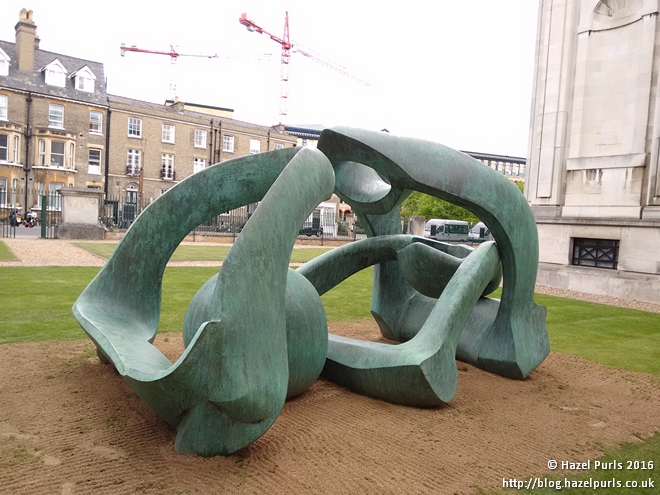 This is "Hill Arches" and is on loan at the Fitzwilliam museum in Cambridge until November 2017.
I thought the patina would be a good colourway for some dyeing:
I parted company with my friend and headed back to the car.  On route I met these guys: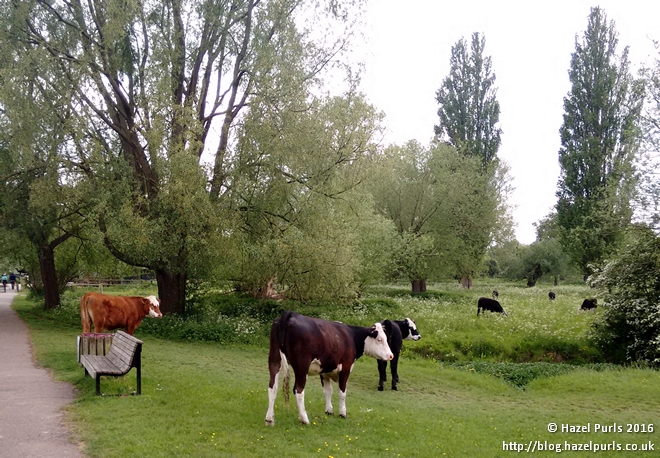 They decided to follow me: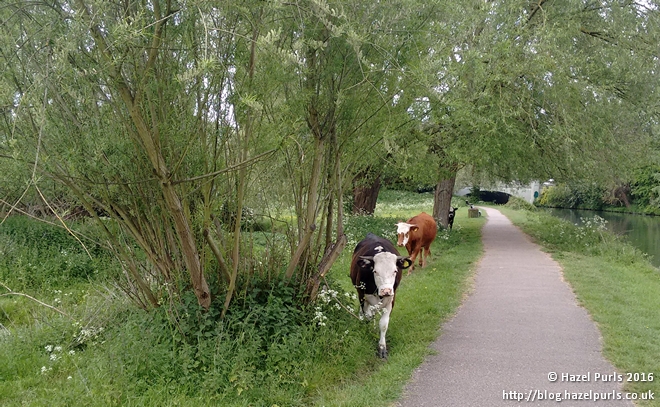 Oh my, they have horns: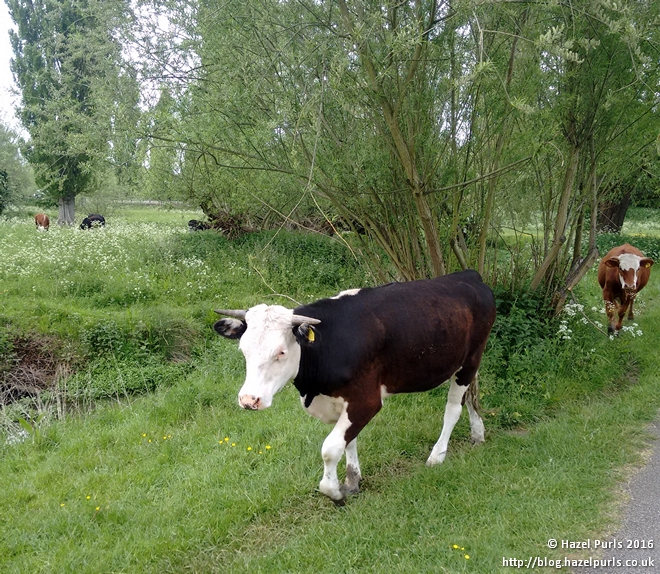 Fortunately they were really only interested in finding some tastier grass!
After I'd picked the children up from school we came back into town for a picnic in the botanic gardens. The ducks got bored of asking for sandwiches, so sat down to wait until we were finished: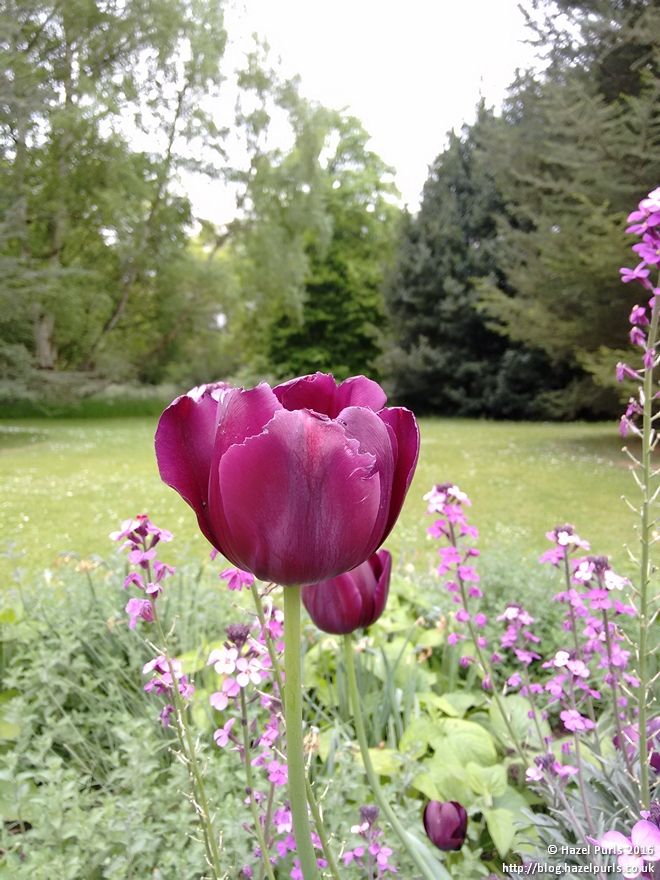 I can never resist pinks and purples!