The sun has been shining, nearly all week! It's warm and the garden is growing away! I recently bought some pots for the patio, planted up with lovely spring flowers: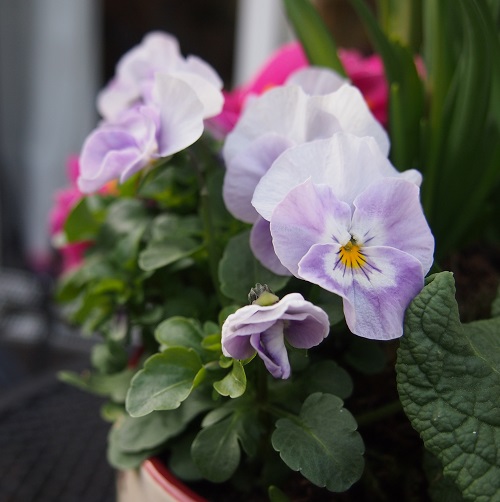 Today I spent a whole £1 on my new fibre tool.  A door stop (actually there were two in the pack).
I've been seeing rolags everywhere, and I've decided it's about time I had a play!  I don't have a blending board, but in theory I should be able to do something similar on my drum carder. So I'm going to get my coloured wool out, some sparkle, find some wooden knitting needles and have a little play with my drum carder to see what I can do.
What do I need the door stops for?  Theoretically they are pushed down the side of the main drum to hold it still while I'm making the rolags, but if they don't work then I've got a couple of useful door stops!