I'm about to cast-off the thing I'm knitting and I still don't know what it is!  So perhaps it's a Thneed, though I don't believe I used any tufts from the Truffula Tree when I carded up the fibre* (I included some bamboo though, which is perhaps similar?)
After what has felt like days and days stuck inside while the rain has pelted and the wind has howled, the sky was beautifully clear and blue this morning, so we took the chance and went for a walk.  I think we were not the first as the ducks were distinctly unimpressed by our stale bread offerings.  However, there was a pleasant walk near water with coots, a great crested grebe, ducks and swans.  There was also a warm bird-hide where we were able to watch birds feeding, various tits including a marsh tit and even a brief glance of a woodpecker (though I couldn't, with any certainty, say which type it was).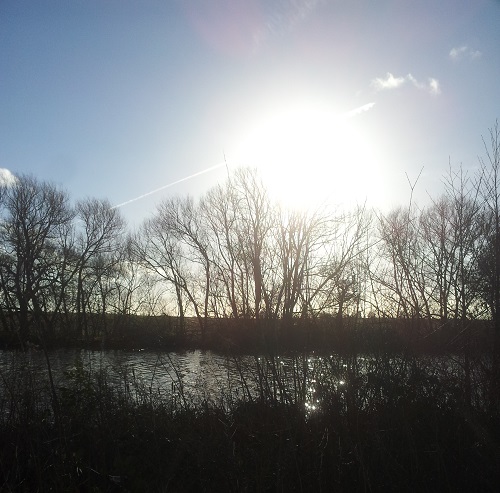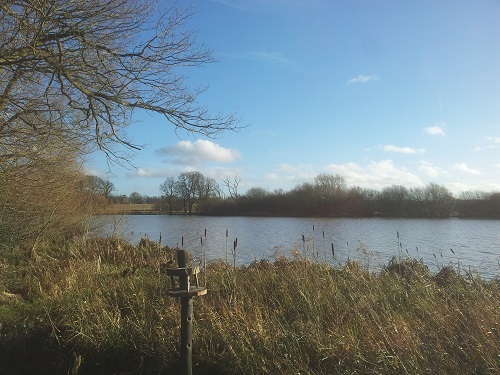 On Instagram I'm taking part in a challenge (with the tag #katkatyarnpadc) to post a picture everyday to a themed prompt.  It's surprisingly difficult to take a picture that fits a prompt, so I'm interested to see how I do through January. Today's challenge was a close-up (I took a lot of pictures before choosing one to post – so this is slightly different from the one on Instagram).
I shall finish off the Thneed and wash and block it, perhaps when I've done that I'll know what it is!
*My children are of an age where I'm regularly reading the Dr Seuss books.  This may explain a certain amount of silliness!