My assistant Harriette is of the opinion that she would rather be the assistant of a certain time travelling Doctor.  Since taking on the role of my assistant she has felt herself to be severely underworked and believes that if she were travelling with the Doctor she would have been enjoying lots of adventures and still be back in time for a photoshoot.
Today, in her second assignment in two months, she is modelling a time travelling shawl with 78 glittery bowties scattered over a swirling, corespun, time-vortex background.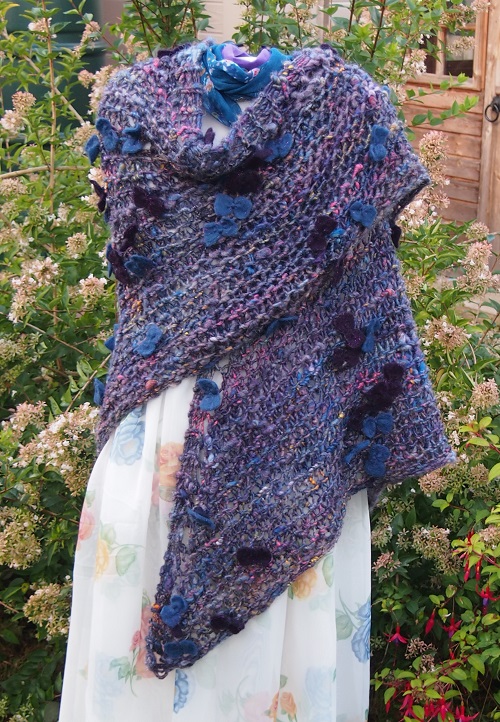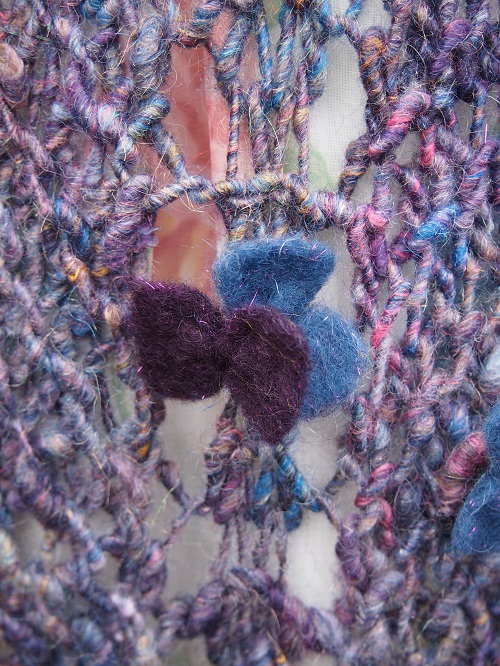 Harriette likes the finished shawl and plans to pack it for travelling with the Doctor. The only thing it needs to finish off the look: a TARDIS shawl pin.