I've been playing with colours of fibre (wool, bamboo, trilobal and angelina) and have some possible ingredients for "Bow Ties are Cool":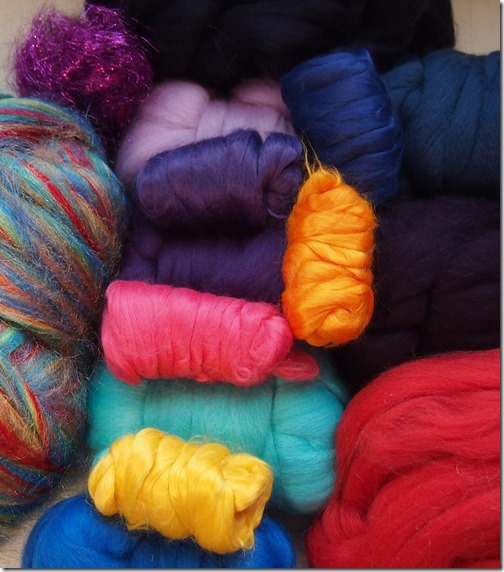 I'm not planning on using these proportions though.  I'm thinking of a base of dark colours with brighter colours acting as highlights.  I may also need to add or take something away.  Looking at the photo the fibres I've chosen are very smooth – I think I need some texture in there too (perhaps the rest of the Leicester Longwool locks)?
Anyway, this looks like it will be fun!