Last time we spoke I was going to start refurbishing my newer Ashford Traditional wheel.  On Sunday I took her to pieces:
I covered the leather strip (that connects the treadle to the footman) in a thick layer of beeswax furniture polish and popped it into a plastic bag to soak it in and hopefully recondition the leather. Spares are easily obtainable, but I'd like to use the one that's on for as long as possible.  Other small pieces I've popped away for safe keeping (I hope I can remember where later).
This evening I created a lot of dust:
And made the wood look much better: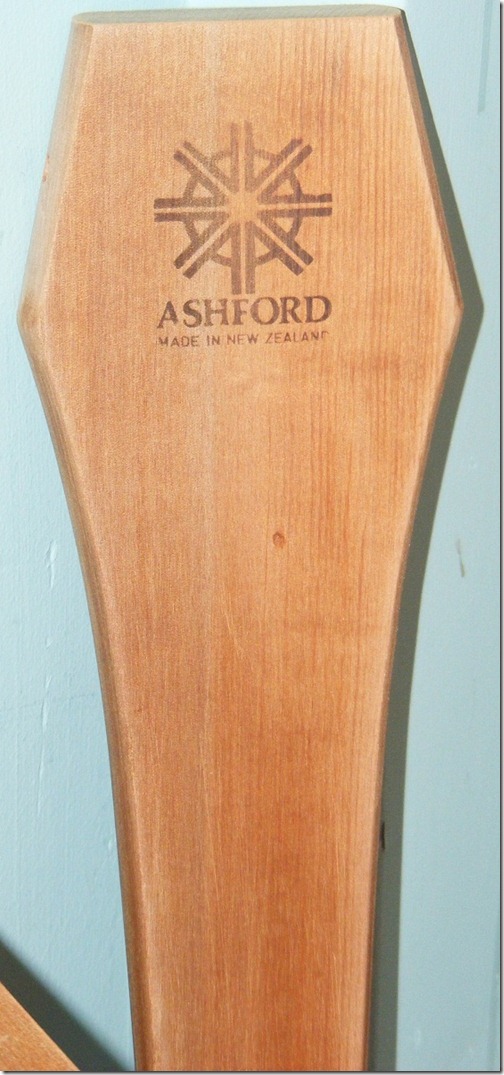 I aim to get the wood clean, but not to be too perfectionist, good enough is fine.  I plan to put the wheel back together in order to oil it.  I had thought about doing it while it's in pieces, but that makes it hard to manage parts that need finishing on all sides.  I'll use the original bolts (that don't tighten too well) while I'm oiling it and when it's all dry I'll replace them with the new ones.
I'm glad I took the wheel to pieces.  Even though it was put together pretty well, I discovered that a couple of screws had been swapped over.  This hadn't caused any problems, but it'll be nice to get it back together correctly and with the new lace flyer installed!