I'm lucky with the spinning; if I finish a yarn I don't want to use, then I know plenty of people the yarn can be passed onto.
When I finished my BFL I knew that I didn't want to make anything for me with it.  The yarn was lovely and everyone else loved the colour.  So I gave it my mum.  In no time at all she'd knitted a mini-wingspan with it: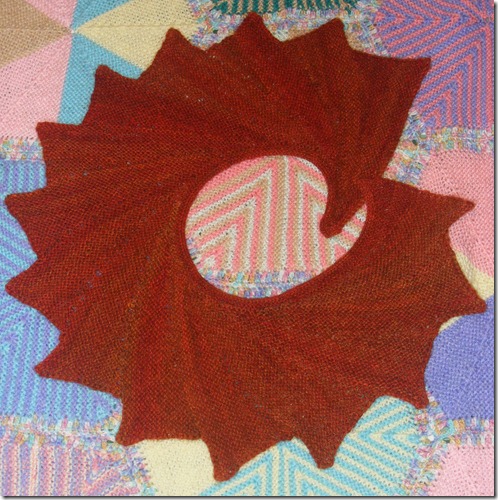 She cast-on half the number of stitches specified in the pattern and worked until the yarn had almost run out.  She then worked an i-cord cast-off on the neck-edge of the resulting shawlette.
We love the way the pattern shows off the subtle colour variations in the yarn.